🎗February Sale Get an extra 200K points on Business plan upgrade with promo code (2 remaining)
Free website traffic to your site
Scalable, on-demand results for webmasters

Sign up now and get 100 traffic points for
FREE!
1
Features
Lightweight Exchanger
The exchanger lets you continuously surf and earn points without any interruptions, pop ups or frame breakers. The exchanger is a well-rounded application with a nimble dashboard that will get you earning your first points and receiving visitors to your website instantly!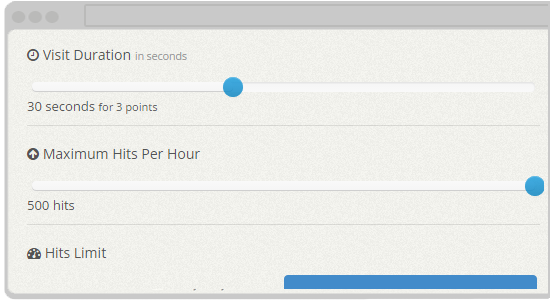 Geo-targeting & Scalability
Geo-targeting lets you receive hits from website visitors based on countries that are abundant in our network such as United States, France, Vietnam, Indonesia and India. We have delivered billions of hits to webmasters like you over the years. Our easy-to-configure manage site settings lets you choose the visit duration you desire from 10 to 60 seconds per hit with a drag of a slider! You can also set the maximum hits per hour and limit the lifetime hits of your campaigns within the manage site settings.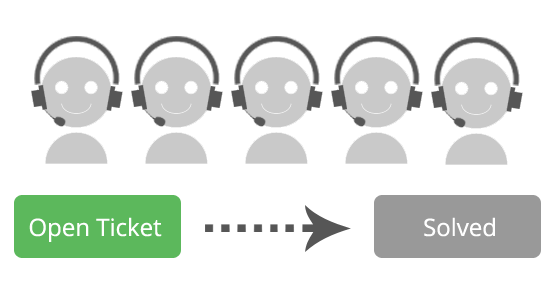 Support Fanatics
We are by your side 24x7x365. Our team of customer support specialists is ready to respond to all your questions and concerns. You will also have access to our large knowledge base filled with hundreds of articles on search engine optimization, search engine marketing, social media marketing, website performance and digital analytics. All free at your disposal!
What People Say
Over 539,000 people have used our service and here's what they have to say about us...
I own a video game blog that has helped promote many online games from large game companies around the world. I had a hard time gaining traction and readers for my articles until I discovered 10KHits. It gave me the website traffic boost I was looking for. There are no other traffic exchanges that works better than 10KHits. I like how easy it is to setup your first campaign and receive thousands of visitors instantly. It is a quick and affordable way to grow your website, business or blog.

Nathan M. — freetoplay.org
Your service is great! I am very satisfied and I hope everyone gives 10KHits a chance. Since using it, I have received a ton of traffic. I like how I can adjust the website settings to best fit my target demographic. With the knowledgebase, I am able to learn more about SEO and social media marketing for free. My final words are a big thank you to the 10KHits team!

Hoang H. — gaiyeu.com
It is simple, easy, and non-time consuming. Best service to drive traffic to your webpages. The surf feature is very easy to use. Moreover, you can add points whenever you want which makes it convenient. Even at 80% surf ratio using the free basic account, it is sufficient to make 500 visitors in 2-3 hours which is good.

Syed M. — tech4gamers.com
At first I thought it would be just another traffic exchange site, but in the last month our site has received thousands of quality visits. I was shocked and very happy with the audience of our website and now I can always rely on 10KHits, the best traffic exchange in the world! See for yourself!

Jander D. — planeta-xis.com
Great, consistent and reliable! I'm on many traffic exchanges and 10KHits is the best traffic exchange I've used! Anyone trying to promote a web site can't afford not to be a member - I've been on more than 2 years without a single complaint! I also don't recall any instance of downtime.

John G. — jagjag.biz
Get Started
Start with a Free Plan!
Create Account
It's 100% free. There's no catch. You can upgrade any time according to your needs!